Today, August 3, 2022, President Nana Addo Dankwa Akufo-Addo will launch the upgraded Sunyani Airport.
Travelers will no longer face as many obstacles while trying to reach Sunyani by air thanks to the opening of the Sunyani Airport. It also indicates the route can now be used by commercial flights.
The Sunyani Airport's newly restored runway has been lengthened from 1,280 meters to 1,400 meters.
The airport can currently accept medium-sized jet flights thanks to the 1,400 meter runway expansion.
This indicates that there will be sufficient capacity once the airport is formally opened for regularly scheduled flights because certain local airline firms may now fly their jet jets to the airport.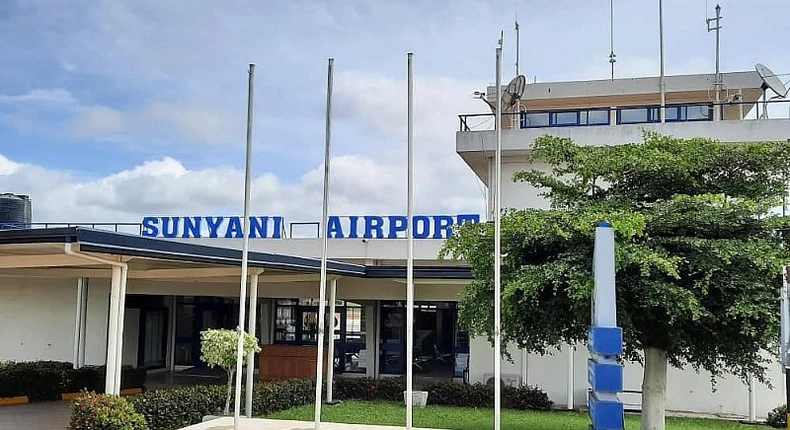 The government claims that the airport, which is situated in Ghana's central region, has also undergone renovations to the terminal building and the construction of an apron and interior roads. About 97 percent of the work has been completed to date.
Detailed history of Sunyani Airport
The Sunyani Airport was initially built as an airstrip and modified in 1969 to become an airport.
The airport's runway currently measures 1,520 meters in length, with 60 meters of unpaved Runway End Safety Area (RESA) at either end and 1,400 meters of asphalt runway.
100 passengers might be handled and processed in an hour. Due to the lack of significant renovations since the airport's start of commercial operations, it is in a bad shape, with cracks and potholes on the runway.
In order to prevent any calamity, the Ghana Airports Company Limited (GACL) and Ghana Civil Aviation Authority (GCAA) closed the airport in 2015. It was serviced by the now-defunct domestic aviation company Starbow before it was shut down.
The airport's renovation and expansion took place over time in stages.
In 2018, a contract was granted for the construction of several airport internal roads, the repair of the terminal building, and the rehabilitation of the current runway.